500 W 84TH AVE STE 2 

DENVER, Colorado 80260

303.416.5353

FOR APPOINTMENTS: 303.416.5353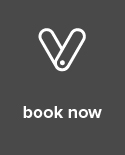 We are a full Service Hair Salon. If you're looking for high quality and personal service, you've come to the right place. At Dani K Salon we'll give you the attention and personal service you'll come to expect and enjoy. We offer the best in artistic hair design and facial waxing. Let us put our experience to work for you.

Customer satisfaction is our top priority

For more information please:

At Dani K Salon, we take care to provide our customers high quality services personalized for their unique needs. Our Online booking allows you to review services and make an online appointment 24 hours a day, 7 days a week!