500 W 84TH AVE STE 2 

DENVER, Colorado 80260

303.416.5353

FOR APPOINTMENTS: 303.416.5353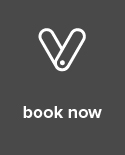 For more information please:

  Welcome to my page!

 My name is Danielle Mendoza, Let  me just say, I  love people, and have a passion for building relationships. 

 I have been in the Industry for 11 years, (wow how times fly's!)  I've done everything from being a Salon Manager to an Educator in a Beauty College, and now a proud new owner. Education is TOP priority in the salon. 

 We are continually learning new trends and techniques .

  My passion for people allows me to volunteer my time at Catholic Charities Samaritan House in downtown Denver cutting hair for the homeless for the past 4 years. 

 I believe in quality work at an affordable price, and guarantee to make you smile!

   "Let your sassy OUT!"

Danielle Mendoza

Owner/Stylist